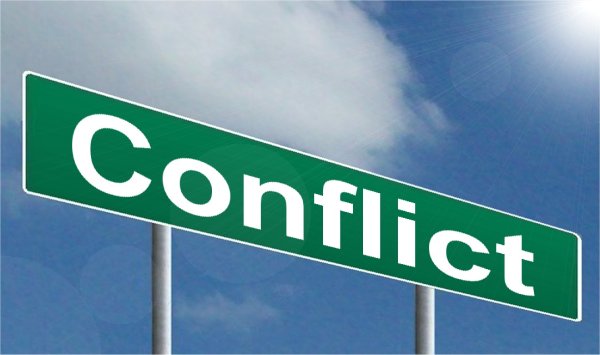 What is conflict?
problem
fight
argument
people being mean to each other
something going wrong that someone caused
it can make someone upset or emotional
terrorism
a disagreement
protest
war
misunderstanding could lead to conflict
What can you do to avoid conflict?
walk away from conflict 

get help from a teacher or trusted adult
find new people to be with where there is less conflict
use humour
find a compromise
taking turns
listen to what other people have to say
How do you resolve conflict?
Communicate (Both sides should use "I messages".) What is the conflict?

Brainstorm ideas. (Come up with different solutions)

Compromise (Pick one solution that satisfies both of you)
Follow through. (What happens if your first choices doesn't work?)
Mediate. (Who could you go to for mediation?)
Students used these steps to solve conflicts through role play.n